Happy Friday! Have some favorites!
HIS

1. This weather: Because it lets me play basketball. Seriously, when it's not INSANELY hot, it's perfect weather for me to be out in my driveway reliving my youth, or rather, keeping myself young depending on how you look at it. I could be out there for hours at a time. For me, it's not just exercise, it's therapeutic. My love for basketball runs deep and it can clear my head better than any workout. And there's nothing better than getting some friends over and playing some good ole' fashioned street ball. Those are the moments that are worth it. And schooling people like children….

2. American Dad: I come home for lunch and I need something to have on in the background. Watching American Dad reruns fills that void. Roger (the alien) is one of the funniest characters in the history of television because they have turned him into someone who can literally be anyone or anything. This show started off somewhat mediocre, but by the 3rd season it found it's identity and in my opinion it's surpassed Seth MacFarlane's other more famous creation. (Family Guy)
3. My blog post from yesterday. It took a lot of courage to put myself out there like that. Newsflash, not all of my friends and family share the same beliefs I do. And anytime you share something about Jesus Christ, it is bound to bring out the worst in people. Fortunately, I have awesome friends and family and I think they understood what I was trying to say. So, if you read it. Thanks for taking the time and thanks for being adults about it.
HERS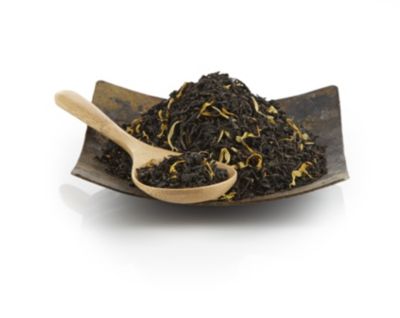 1. Earl Grey Creme from Teavana. I picked up some of this vanilla scented tea when I was at the DFW airport last week because let's face it what else is there to do when you are stuck in an airport for 4 hours besides spend all the monies. Anyway, I had never been to a Teavana store before, so I loved the fact that they had samples of some of their flavors to try before you buy. That is how I bought two different Chai blends for the hubs (they had blended them together and served it hot). As I was checking out I noticed, a jar labeled Earl Grey Creme and mistakenly asked, "What is that?". Oh it's a vanilla flavored earl grey, here have a sniff. Oh yum! Yes, please. Give me 2 oz of that.

2. Ninja Pro Blender.We use it every morning to make our protein shakes and I hate to say it, but we don't miss our old blender one bit. This thing is awesome and extremely powerful, which also makes it very loud, so be ware. In fact, Dash hates the noise so much that we've had to train him not to incessantly bark at it with an ice cube treat.

3. Gilmore Girls. By far, my favorite show ever. I grew up with Rory Gilmore, literally. We were the same age, so when she was starting college, so was I. The show was witty and intelligent filled with so many clever jokes that if you didn't pay attention they may go over your head. In fact, if you didn't pay attention, you may miss half of the dialogue because they talked so fast. The fast pace speech of the show meant that the average script for an episode ran 75-80 pages as opposed the normal 45-50 pages. Such a crazy good show and even though it is more of a girly series, I've finally gotten the hubs to enjoy watching it. 😉
Enjoy your weekend! We're hoping for no more rain around here.